Rainclouds on the inside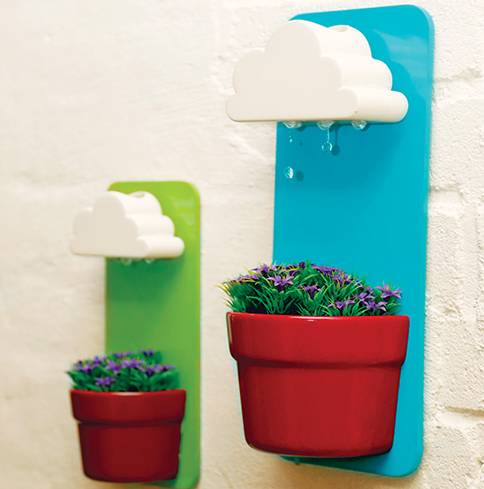 Watering indoor plants efficiently without spillage or dumping glassfuls on shallow roots can be tricky, but with a playful innovation from designer Jeong Seungbin, you can do it more naturally with rain clouds inside your house.
They're not big, ominous clouds hovering close to the ceiling waiting to bucket down on your furniture, they're part of an indoor-plant potting/watering system. Rainy Pot is a wall-hung flowerpot with a cloud-shaped water filter that showers the plant below gently with softly falling raindrops. Seriously cute but effective!